Shrug Island Released and Building Visions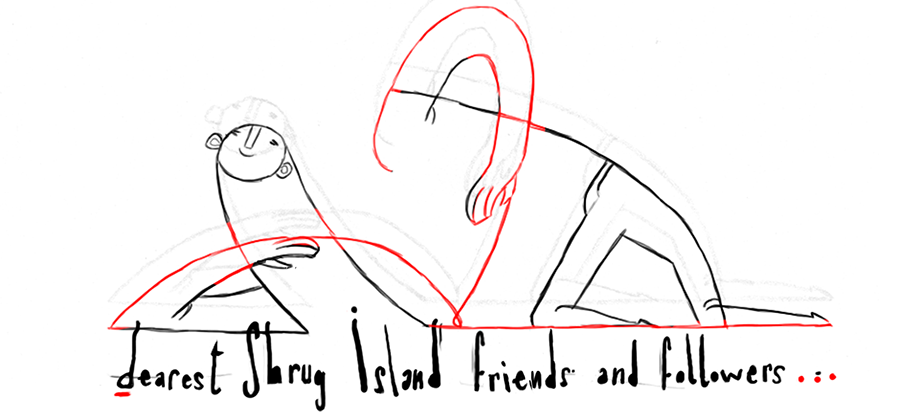 In the current era of fast-paced changes and divisive news, we need moments to step back. Recently launched, the little unusual game of Shrug Island - The Meeting, is an invitation to slow down, breath and build visions that go deeper and further.
After many long years of development our first game is now available for PC and Mac desktop computer on Steam and Itch.io! It's a warmly wistful adventure and celebration of music, mystery, and nature's dances, a +/- 90min experience of the meeting of two friends in a family of shapeshifters. Wander along with them as they answer the call of the ancient ones, re-assembling the puzzle of their world and its song of their path towards each other.
This first game chapter is a part of a larger abstract narrative in the world of the Shrugs, a heartful environmental fantasy that's seen many versions and aims to continue in playful art, music and other forms. Within our tiny team we span different generations, countries, identities and backgrounds. Shrug Island is a reflection of our common denominators, a bridge of reimagining. It holds an imperfect and personal essence we wanted to see more in games and media in general.
Look into Shrug Island, and share it with games-curious dreamers and movers in your networks. Find a restful moment to explore its nature puzzles and even better, a loved one to share them with you. As the Shrugs shift into this new phase of spreading their wings, follow us on social media and we'll keep you posted on their whereabouts and various forms. Thanks for staying with us.