About
Michael G Rose and Alina Constantin co-founded Tiny Red Camel to produce whimsical, artistic and musical experiences. A duo of creative entrepreneurs working with outside collaborators, Tiny Red Camel's current focus is managing and producing Shrug Island, a musical adventure game funded via Kickstarter in early 2014.
Michael and Alina met through the Shrug Island Kickstarter campaign, tweets on game music composition and pancake batter. Brunch, music jams and Tiny Red Camel followed, showing that twitter conversations can have far reaching consequences beyond the initial 140 characters.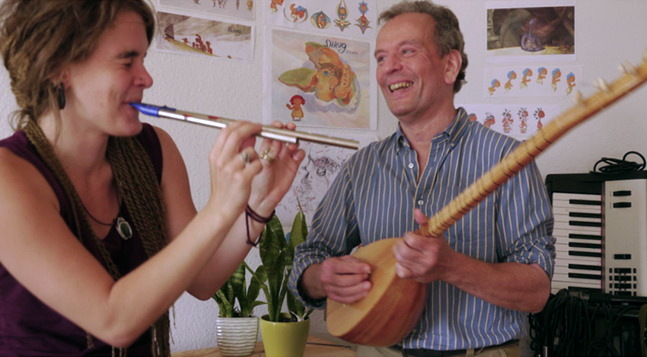 Our Work
Shrug Island is the latest development in crossmedia 2D environmental fantasy Shrug Worlds. An original idea awarded and screened in children's films festivals worldwide that expanded scope via the vibrant scene of Scandinavian game development, the game appeals to broad audiences through renewed use of traditional art forms, depth of meaning and invitation to wonder.
Meet the Team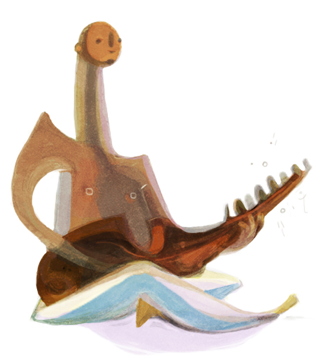 Michael G. Rose
Co-Founder
Michael is a musician and composer with wide experience in interactive media. Originally from Boston and currently living in Copenhagen, his career has spanned a range from academic scientist and entrepreneur to performing and recording artist. Michael's recordings have won international acclaim for his lyrical performances and the evocative imagery of his compositions.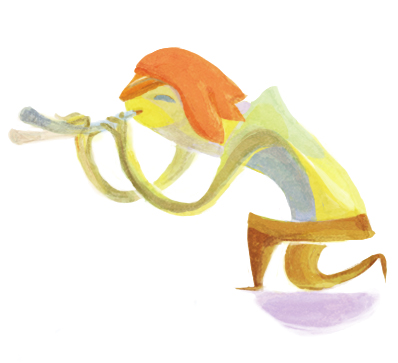 Alina Constantin
Co-Founder
Alina is the creator of Shrug Worlds. With a degree in animated film from Norway and applied arts from France, Alina has practical experience from the fields of teaching, design, team management to as far as straw bale building. An avid participant and creator of local game jams, she's spent much of her adult life in communities of art and nature activism. Alina aspires to bring qualities from these into media, and create rich playgrounds to engage the imagination of tomorrow's visionaries.